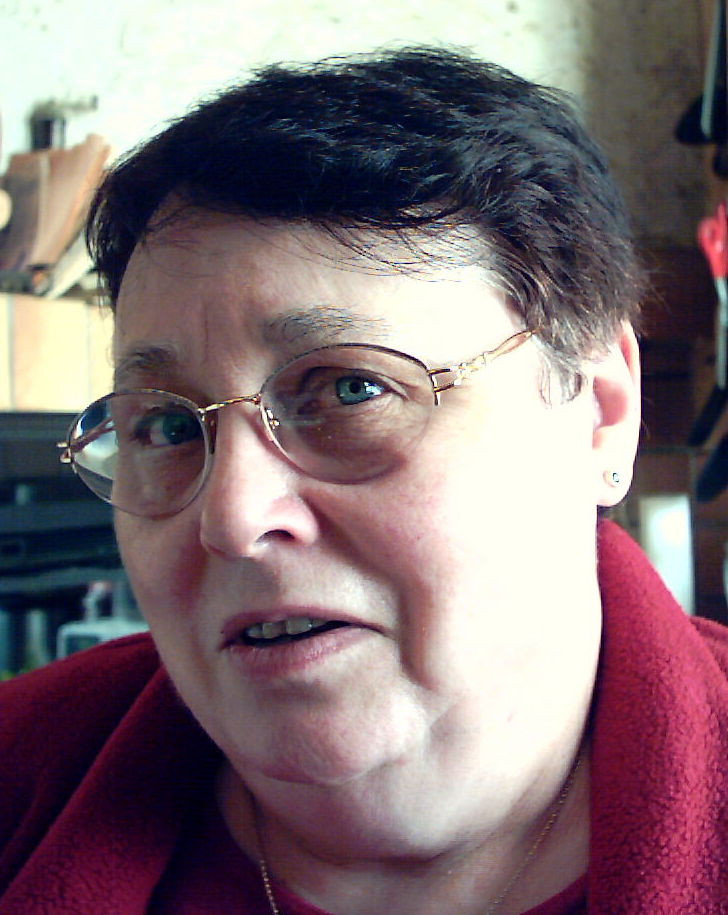 It is with great sadness that we have learnt that Michèle Ulma, former vice president of the ASCERI, passed away on June 6th, at the age of 79. Our heartfelt sympathy goes to her family and friends.
Former president, Henry Koekenberg:
"I can only say that Michèle Ulma was the "DNA" of the ASCERI and she was always so committed and helpful. She will be missed. I have really fond memories of our time together especially when I just started as an ASCERI delegate for the JRC Geel long long time ago. Her knowledge of the ASCERI and Vademecum was unbeatable. It is a sad moment but we have to be thankful that she was with the ASCERI for such a long time."
Former vice president, Bob Pratt: 
"Michèle was very much the precursor of women representatives in our organisation. She put her enthusiasm, translation skills and considerable powers of persuasion to good use in our delegates meetings for many years and through her contacts in the Union of French research centers. She helped convince mnay to join or to remain in ASCERI during difficult times and so greatly contributed to the internation flavor of ASCERI."
ASCERI delegate, Claude Jeanney:
"The activities of ASCERI represented for her a friendly gathering of the European research communities where she made so many friends. For us, Michèle will necessarily remain associated with this sporting, internal, national and European life by her enthusiasm to serve the others, where her commitment was total: Vice-president of the AS-Saclay, vice-president of the UNION des AS, vice-president of the ASCERI."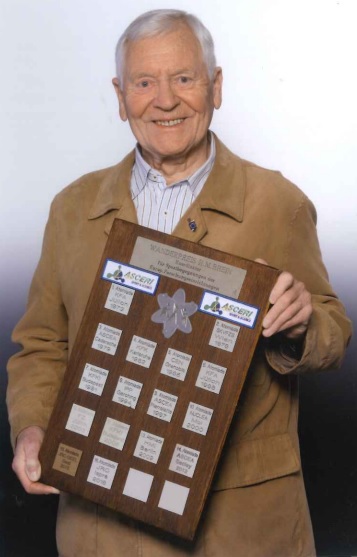 It is with great sadness that we have learnt that Heinz Rhein, founder of the ASCERI passed away at the age of 86.
Heinz was a very friendly, social and positive person. He was a leader with a lot of charisma. He very early thought that we could bring people together through sports.  In 1973, he proposed to add 9 different kind of sports to the football tournament. The event attracted 540 participants from 13 research institutes from 5 countries and was called "ATOMIADE"... Heinz was so proud to see that the ASCERI had grown to 42 research institutes from 16 European countries.
We will continue his work, for sure.
Our heartfelt sympathy goes to his family and friends.